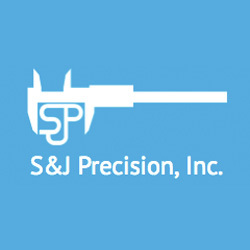 S & J Precision
Mechanical Design Engineer
Sorry, this job has expired.
New Albany, IN
S&J Precision is seeking a Mechanical Design Engineer!
Local Candidates Only - No relocation.
Integral member of the team designing and building custom equipment and automation system. With your knowledge of Solidworks 3D design software, you will take ownership in designing complex systems that integrate weldment frames, linear slides, pneumatic actuators and valves, belt and chain conveyor systems, servo and electromechanical drive motors, guarding and safety components. You will also work closely with electrical technicians, mechanical assembly personnel and parts machinists to have an impact across the entire development and design project.
If you are looking for an opportunity where you are much more than a number this could be your ideal opportunity.
We offer complete benefit package and comprehensive salary package based on qualifications and experience.
The Mechanical Design Engineer position will be responsible for the following:
• Performing concept, design, analysis, and development of mechanical or structural shapes and forms for the Automation Machinery industry.
• Working in a team effort environment to produce drawings accurately and consistently dimensioned in the manner prescribed by company standards. This includes SolidWorks software use or other systems as required.
• Performing basic and advanced computer-aided calculations to assure materials are sized properly to standards and are structurally sound.
• Applying "Design for Manufacturing" guidelines to company standards in all design and drafting performed.
• Maintaining project schedules and Job BOM's and Master Files during design stage of projects.
• Maintaining overview of production schedule & engineering projects required to complete the schedule.
• Preparing & completing drawings, BOM's and product specifications in accordance with the requirements of the production schedule and manufacturing data required.
• Collaborating with engineering personnel to ensure that all issues are considered.
Skills:
• Proficiency preferably with Solidworks or other 3D design software, solid mechanical aptitude and ability to conceptualize new processes.
• Working knowledge of Good Manufacturing Practices (GMP).
• Working experience with pneumatics, linear motion products, conveyors and drives, equipment safety products.
• Proactive and structured approach to projects and responsibilities.
• Excellent verbal and written communication skills.
Attributes:
• Positive attitude with excellent interpersonal skills.
• Must have a friendly, outgoing personality & show evidence of leadership skills.
• Must be able to work independently and in teams.
• Proven ability to work effectively under pressure.
• Must be a self-starter with initiative to come up to speed quickly and get the job done.
• Good organizational and time management skills.
Job Requirements:
• MET degree preferred. AS Mechanical Design combined with experience considered.
• 5+ years of relevant mechanical product design experience.
** This is not a draftsman position.
About Us:
S & J Precision, Inc. is a family owned expanding machining facility in New Albany, Indiana. We have a new air conditioned 48,000 square foot facility. Our company is a leading manufacturer of our type of capital equipment products with domestic and international customers. We have both the technology and decades of experience as a premiere manufacturer and we are an authority in our products marketplace. We offer a complete line of products that is unequaled by any other manufacturer.
Apply Now! Please reply with resume and salary requirements.
EOE
uugfjmp0ab9c
132414954