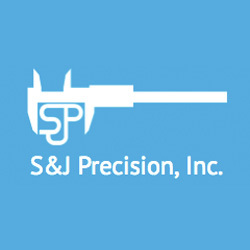 Experienced Electrical Controls Design Engineer - New Albany, Indiana
Sorry, this job has expired.
New Albany, IN
Health Insurance, 401K / Retirement plan
S & J Precision seeking:

Electrical Engineer

The Electrical Engineer is an integral member of the team designing and building custom equipment and automation system. You will lead your area by creating accurate control ladder diagrams, PLC and PC based control schemes, establishing efficient power, wiring, and control standards in a short timeline, and completing the design of complex systems that integrate hardware and software including HMIs, sensors and servos. You will work closely with electrical technicians and mechanical design engineers and can have an impact across the entire development and design project. If you are looking for an opportunity where you are much more than a number this could be your ideal opportunity.

Our company is a leading manufacturer of our type of capital equipment products with domestic and international customers. We have both the technology and decades of experience as a premiere manufacturer and we are an authority in our products market place. We offer a complete line of products that is unequaled by any other manufacturer.

S&J Precision, Inc. is a family owned machining facility in New Albany, Indiana with recent expansion into a brand new air conditioned 48,000 square foot facility.

Must be U S Citizen or a Permanent Resident.

We do not provide relocation.

Apply via e-mail with resume and salary requirements
EE bachelor's degree or with experience in electrical controls design/robotics.
3+ years of proven experience in an environment requiring electrical controls design and programming.
PLC systems programming in automation equipment is essential.

The Electrical Engineer position will be responsible for the following:
• Design and implementation of electrical control systems for industrial machinery and equipment.
• Programming PLCs and developing ladder logic diagrams.
• Robotic programming both collaborative and larger.
• Troubleshooting issues with control systems as they arise.
• Analyzing control panel layouts and electrical schematics for machinery.
• Interfacing with suppliers regarding operation and troubleshooting of electrical control systems.
• Interfacing with other team members to solve production issues where control systems are involved.
• Creating documentation and procedures related to the function and operation electrical control systems.
Key Responsibilities
• Creates electrical panel layouts, wiring schematics and BOM's for new equipment
• Designs, implements and supports PLC, HMI software for control systems and equipment
• Designs, implements and supports hardware electrical systems
• Investigates and solves automation problems and troubleshooting of existing equipment lines
• Develops functional and design specifications for automated systems
Other Responsibilities
• Assists in the development of project plans and estimates for projects
• Stays current with a variety of the field's concepts, practices, and procedures
Proven ability to program Mitsubishi PLC's and MMI's as well as other brands
• Working knowledge of Good Manufacturing Practices (GMP)
• Proven ability to develop functional and design specifications
• Proven ability to develop and execute validation protocols
• Proactive and structured approach to projects and responsibilities
• Excellent verbal and written communication skills
• Proficient using the Engineering Design Process and problem solving methods
Attributes:
• Positive attitude with excellent interpersonal skills
• Must have a friendly, outgoing personality & show evidence of leadership skills
• Must be able to work independently and in teams
• Proven ability to work effectively under pressure
• Must be a self-starter with initiative to come up to speed quickly and get the job done
• Good organizational and time management skills
• Customer focused (internal and external) and able to deal effectively with a variety of clients

Computer proficiency in Word, Excel, and AutoCAD is required.

This is NOT a maintenance position




http://jobpostmedia.com/privacy-policy/

8934